What better way to spend this gorgeous weekend than to go house hunting? Visit our three open houses, all on Sunday, all within a 400k – 500k price range. See you there! Contact us with any questions.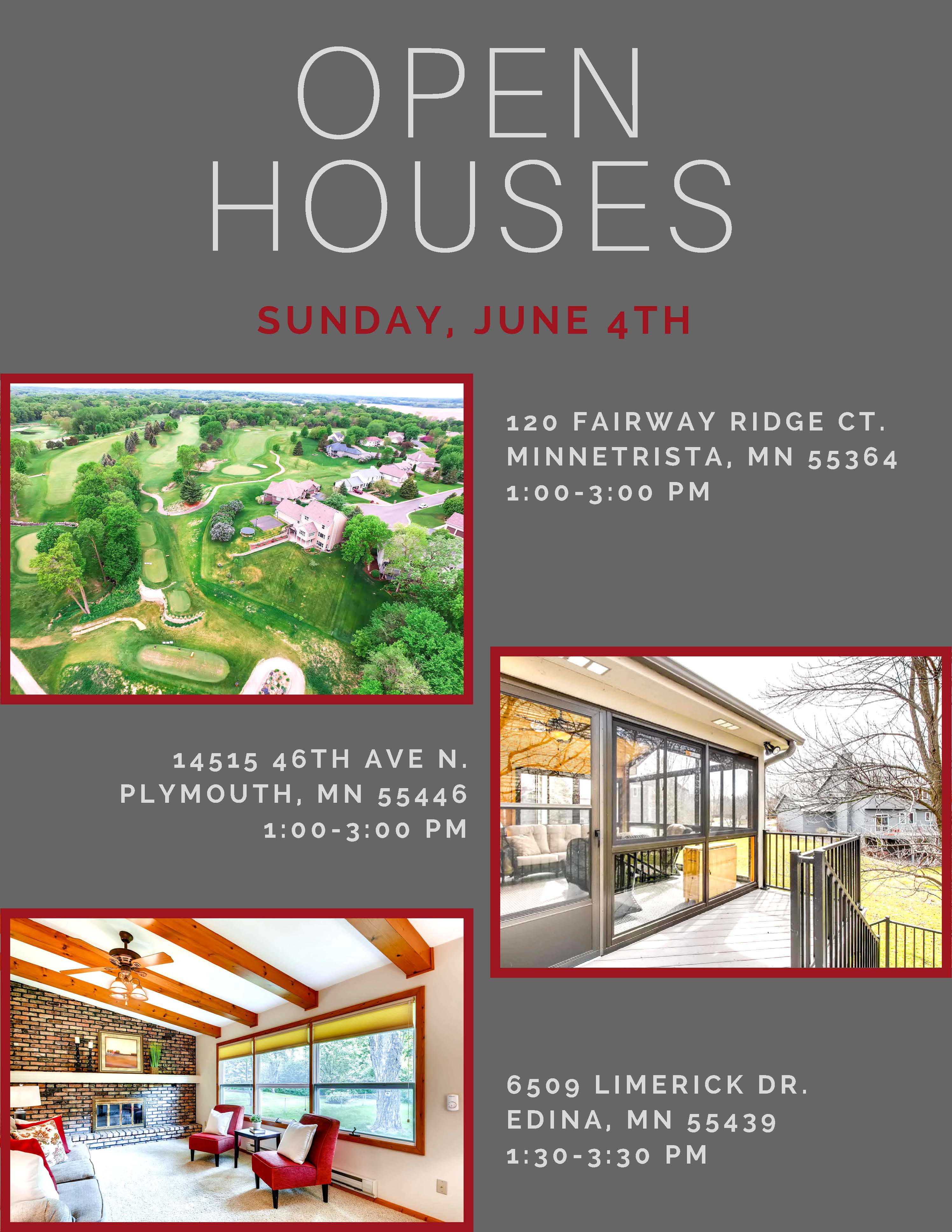 120 Fairway Ridge Ct. Minnestra, MN 55364
1:00 p.m. -3:00 p.m
5 bed / 4 bath
500k
14515 46th Ave N.
Plymouth, MN 55446
1:00 pm. – 3:00 p.m.
4 bed / 3 bath
415k
6509 Limerick Drive
Edina, MN 55439
4 bed / 4 bath
450k