Kubla Khan
By Samuel Taylor Coleridge
In Xanadu did Kubla Khan
A stately pleasure-dome decree:
Where Alph, the sacred river, ran
Through caverns measureless to man
Down to a sunless sea.
So twice five miles of fertile ground
With walls and towers were girdled round;
And there were gardens bright with sinuous rills,
Where blossomed many an incense-bearing tree;
And here were forests ancient as the hills,
Enfolding sunny spots of greenery.
This poem, describing a stunning summer palace, inspired the name for Xanadu Island, a lively, beautiful oasis in the woods of Minnesota. It's a four-acre island on Tranquil Elbow (Bass) lake, which holds property that's currently functioning as a bed & breakfast resort. It contains a luxurious 4500 square-foot historic mansion and three spacious cabins. It also features a boat house, detached storage space and docks.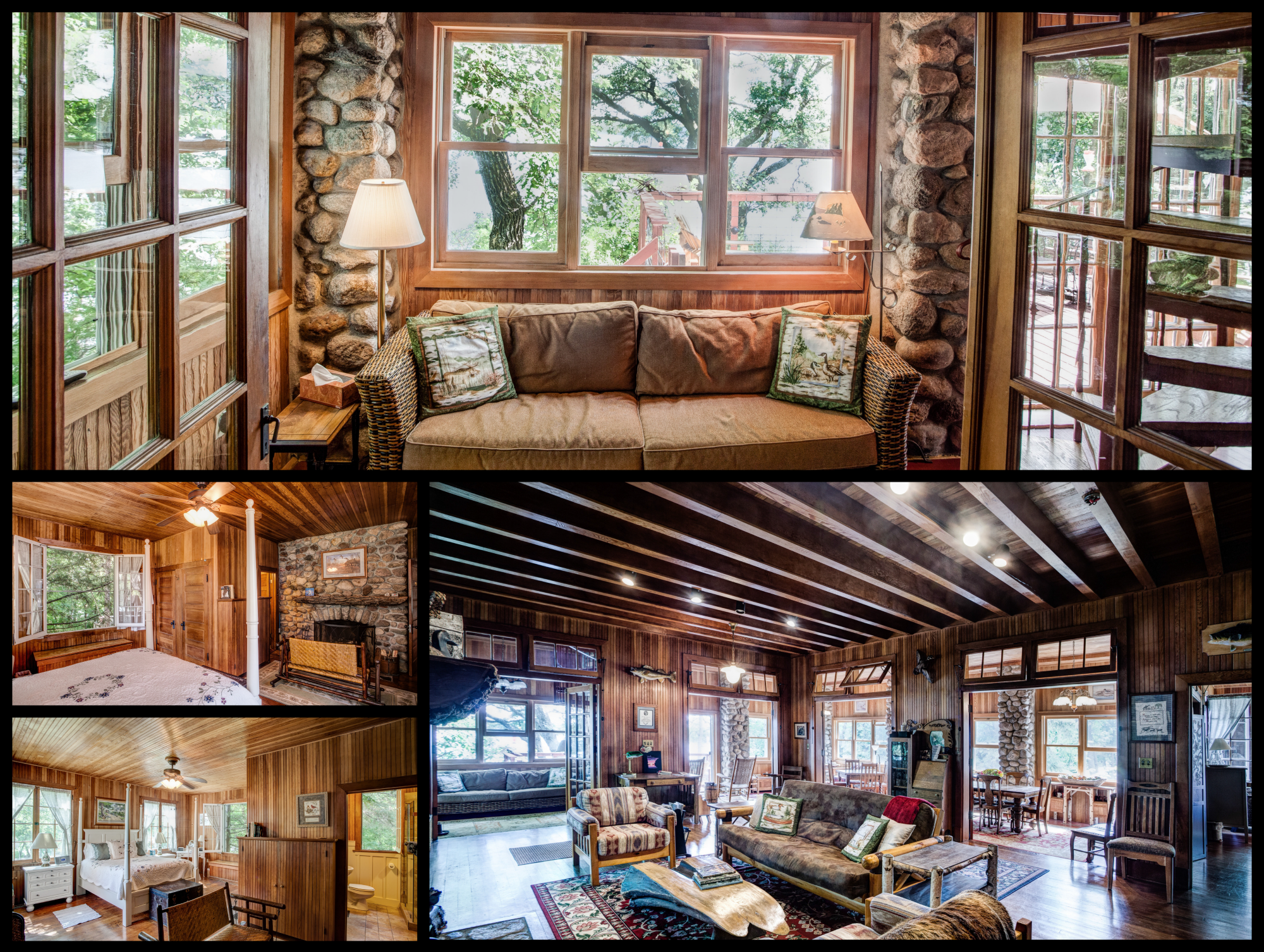 The Lost Diamond
There's more to Xanadu Island than a poem and a stately mansion, however. The story of Xanadu truly began when a wealthy St. Louis attorney James Jones and his wife, Clara Morgan of the J.P. Morgan banking family, purchased the property from a farmer in 1921. Jones drew up his vision and contacted the local lumberyard that he would be building a "shack." The lumberyard soon discovered the "shack" was actually a mansion with ten-foot ceilings, natural stone fireplaces and additional buildings for servants' quarters.
Once built in the Roaring Twenties, the Joneses spent summers fishing and entertaining millionaires with lavish parties. Alcohol was hidden in a crawl space during the Prohibition and one rumor says a woman lost a walnut-sized diamond while swimming… the diamond has yet to be found. James sold the home after eight summers, devastated after Clara's passing.
Several owners held the island, one couple transforming the space into a bed & breakfast, before Bubba and Margie purchased Xanadu in 2006. They have loved running their own B&B, ever since. For the past 11 years, vacationers have visited this serene destination for anniversaries, honeymoons, family reunions and more.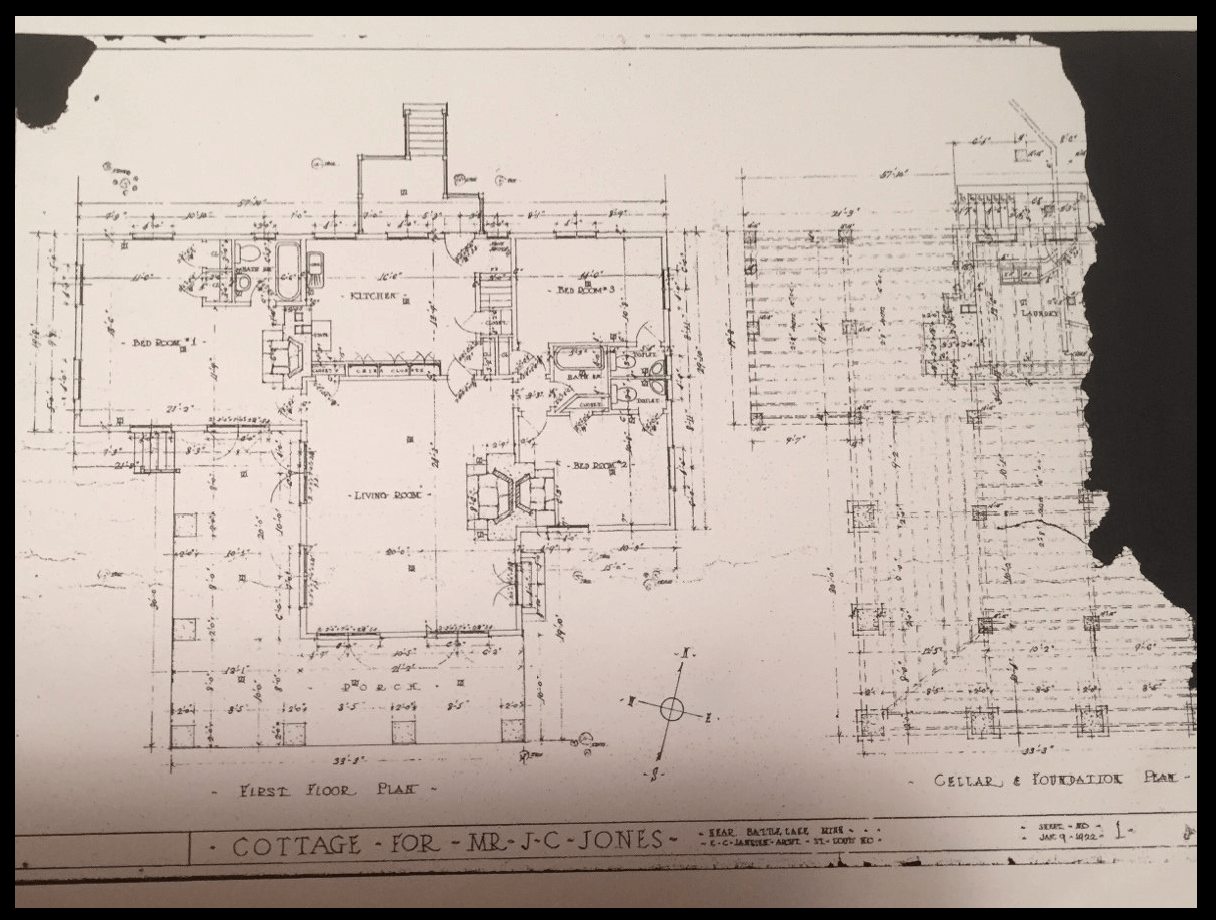 The Wonder of Xanadu
Xanadu may be a property filled with history, but the greatness continues into the present day. A massive stone, wood-burning fireplace is the showstopping centerpiece to the entire structure. Three more fireplaces add delight to the home, filling bedrooms with warmth for its occupants. A dining room filled with windows is a gathering place for conversation over meals created in the cozy kitchen. A reading nook and spiral staircase bring character to the home and provide even more opportunities to connect with friends or family over a book and a cup of tea.
Three cabins, updated throughout the years, offer additional sleeping, cooking and gathering space for owners or guests. Beyond the indoor spaces is a world of outdoor living at Xanadu. An expansive lawn filled with trees is the ideal space for playing yard games and spending time soaking up the Minnesota summers. The Island sits on the 189-acre Elbow (Bass) lake, which is home to a fisherman's delight: Bluegill, Large-Mouth Bass, Northern Pike and Walleye. A charming wood dock and the boats connected to it provide both fun and tranquility on the waters of this 46-foot deep Minnesota lake.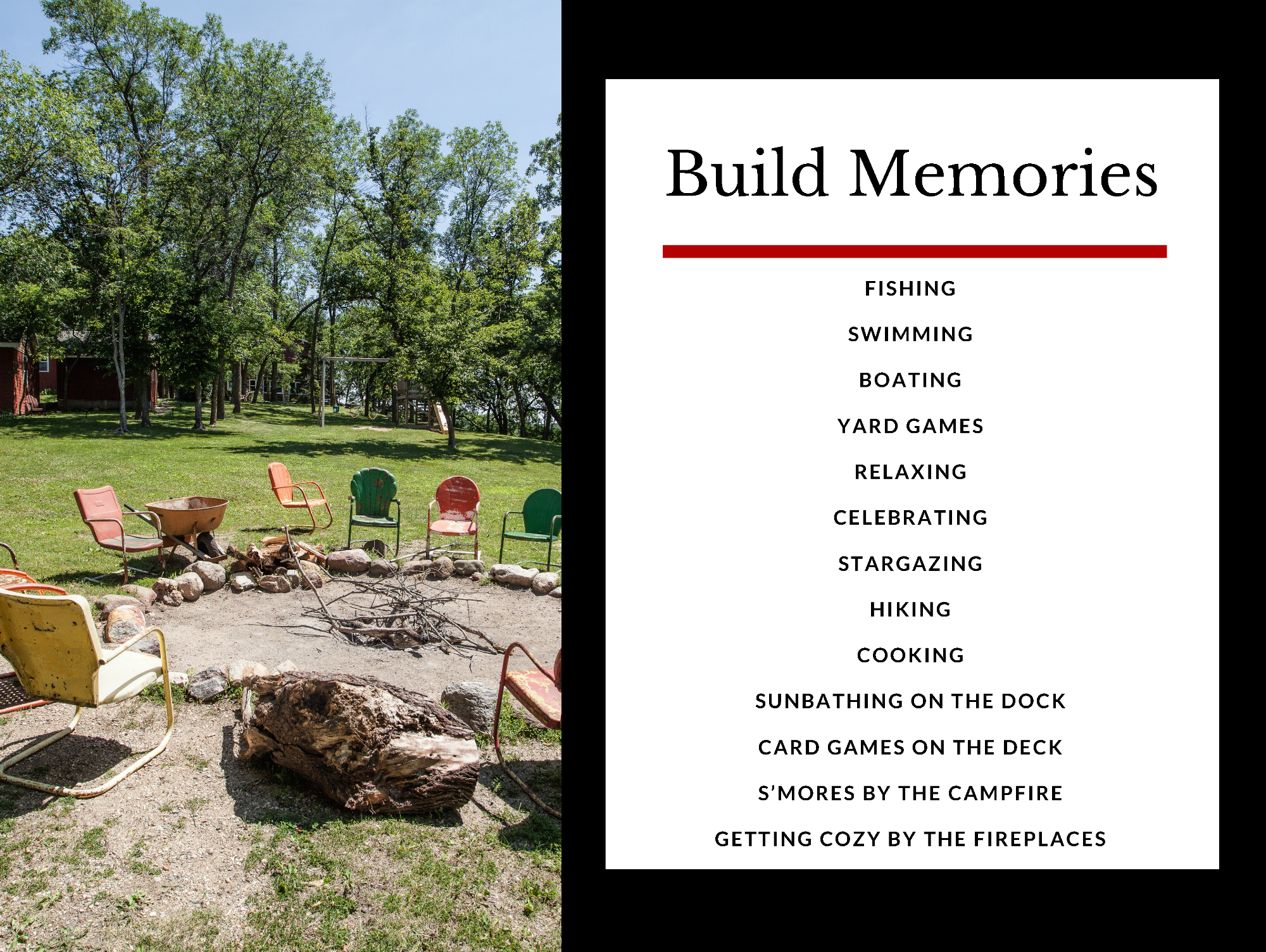 The Possibilities
Bubba and Margie have chosen to pass the torch on to the next owners of Xanadu. Give your family or friends a place to come together throughout the summer, or even winter, months. Host a reunion, celebrate holidays, create a destination for love, friendship and memories. Have you ever dreamed of hosting your own hobby B&B? This a fantastic property to bring your vision to life. Own Xanadu Island and add your own history to this storied island.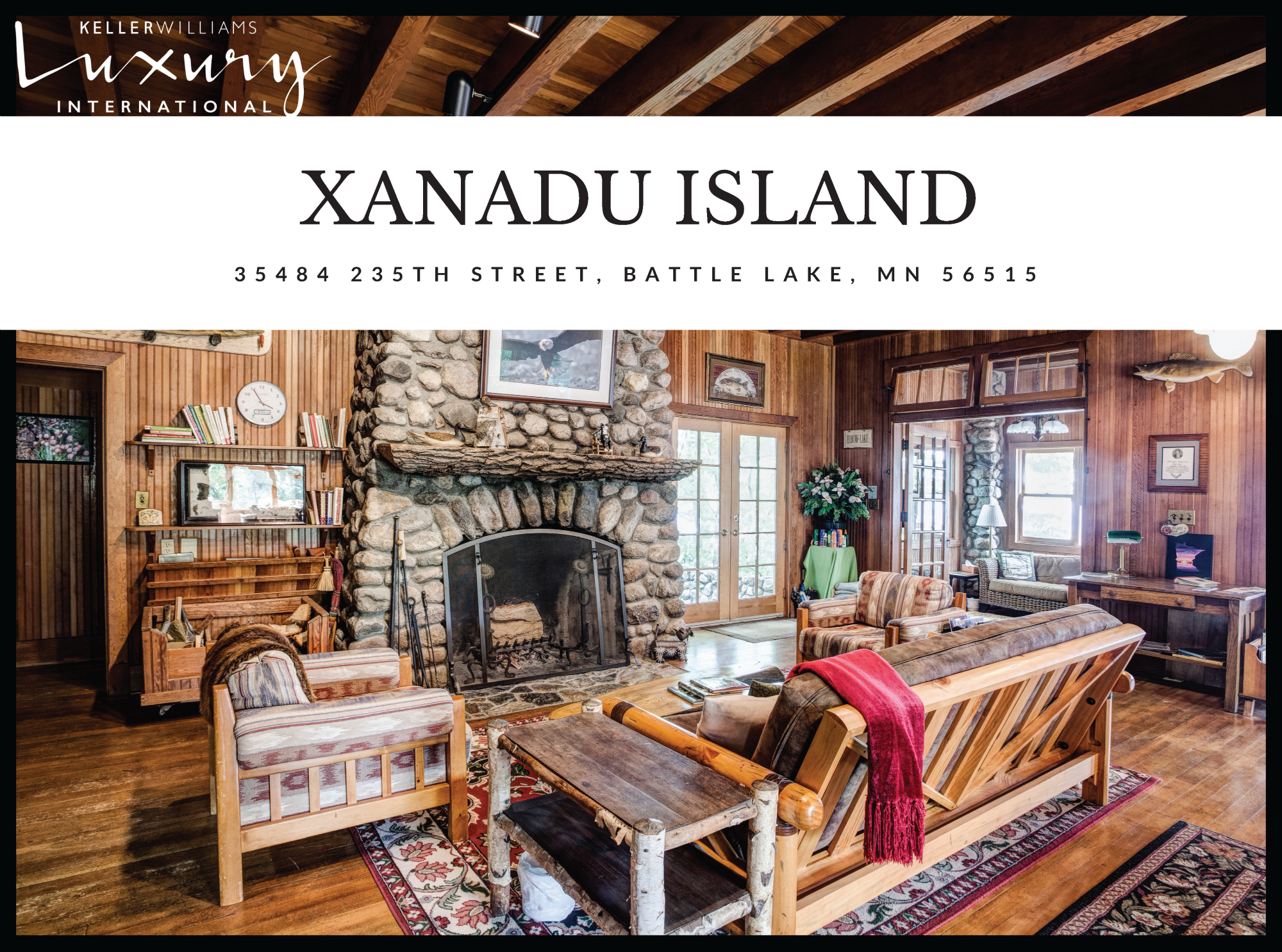 Click for more information on Xanadu and more specific property information. Call Dayna to schedule a showing, today! 952-405-2841