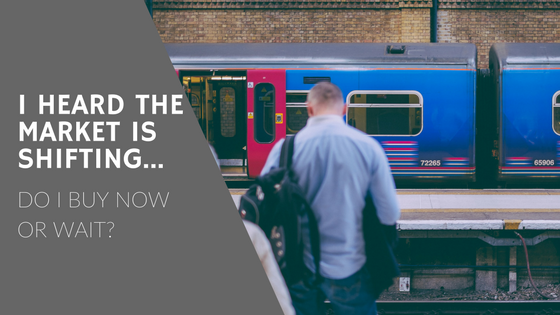 If you have your pulse on the real estate market, you may be feeling a slight shift. For years now, the market has been hot for sellers. Homes were selling in multiple offers and buyers were snagging their dream homes even before they hit the market.
But, with the leaves of fall beginning to change, we can feel the frenzy ease just a bit. What does this mean for buyers?
There will be a surplus of homes
Average home prices will decrease
Interest rates will rise
In light of this shift, we hear this incredibly common question from buyers:
"Since home prices are decreasing, shouldn't I wait to buy?"
The short answer? Not necessarily.
As home prices decrease, interest rates will rise, which will keep monthly payments nearly the same. Check out this handy chart to see how the numbers add up. We used an average sale price of 350k, but the same concept can be applied to homes at different price points.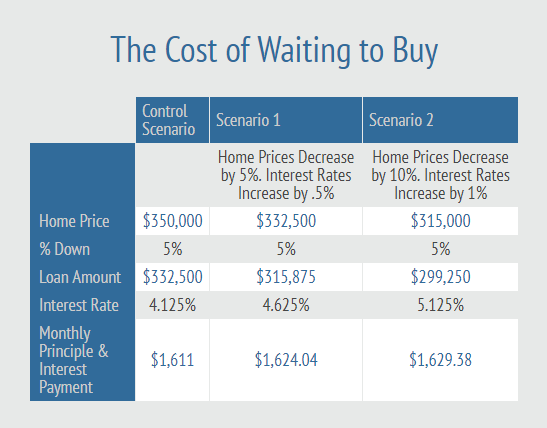 The chart illustrates that monthly payments are very similar, increasing ever so slightly, as home prices deteriorate. The takeaway to gather from these numbers is that waiting won't necessarily help you get a better deal on a home, so, if you're ready and wanting to buy… go for it! You should always buy when the time is right for you, whether that means finding your dream home in the current market or waiting for the right fit to come along.
Ready to find your perfect home? Contact our buyer's agent, Brian at 952-405-2841 for a complimentary buyer's consultation.